Occupy Toronto!
Submitted by ken on Wed, 10/19/2011 - 10:25
Here is a simple and succinct look at why, across the wealthy world, people are taking to the streets to demand change. There is not always a clear goal, but one theme that unites those who have chosen to occupy cities in their countries to demand change; something better is possible.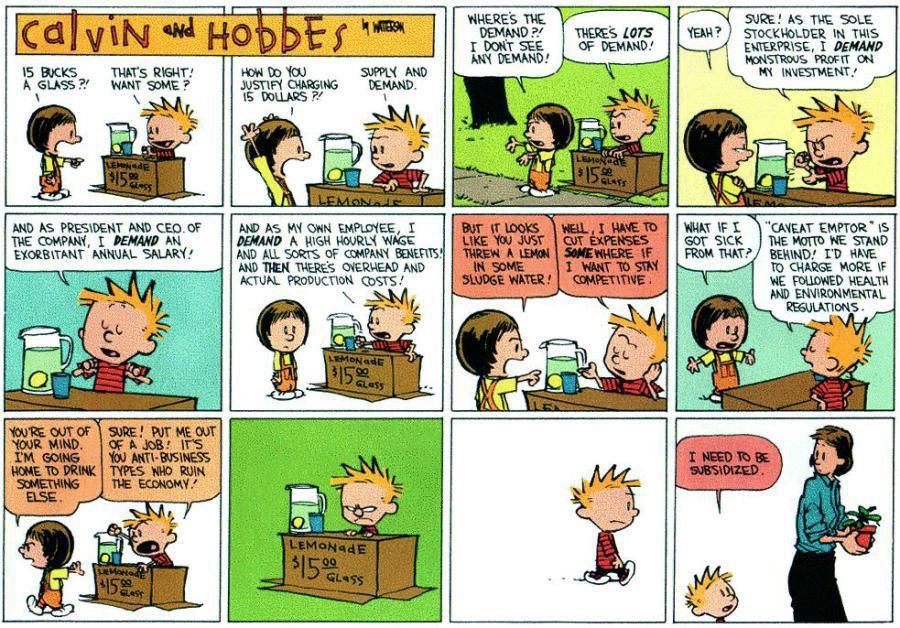 The more I listen to the media's take on Occupy Toronto the more disturbed I get. Is the media really suggesting that everything is okay in Canada? That somehow corporate greed and big businesses participation in injustice is unfounded in the northern parts of North America? Are they saying there is no need to Occupy Toronto? Something better is not possible?
The Occupy Movement is rallying under the flag of the 99%. The point is that it is 1% of the population that pulls all the strings of our economy and hordes wealth while the 99% are mere pawns in their ever-increasing exploitation of resources and workers globally.
Some issues that are particular to Canada I discussed in an earlier blog (which you can look at here). In the blog I discussed a recent situation involving big business villain Vale;
One typical opinion is that we need to be friendly to corporations because they will create jobs. A good economy is dependent upon jobs for the majority of able-bodied and minded citizens. Yet, for the billions of dollars in bailouts, subsidies, tax cuts, research grants etc. that corporations receive, corporations do not feel the same loyalty to creating jobs that we might hope. One needs look no further than Northern Manitoba and Vale, a foreign company which purchased nickel mining contracts in Canada. Just 6 weeks after receiving $1 billion dollars in Canadian Federal funding, with continued promises of more jobs, Vale announced the closure of the smelter and refinery in Thompson, Manitoba and the loss of the jobs in that community, which would result in the devastation of this town. We spent $1 billion dollars so that Canadians could lose jobs?
I also discussed the plight of the Lubicon Cree in Northern Alberta who are basically being exterminated because their lands are continually being stolen by big business to drill sour gas wells. The are poisoing the people and their land.
These are the type of issues, right here in Canada, which need a voice to say, "This is not okay! Things must change!"
Part of what I am concerned about, however, is that we, in hoping for change, don't get too selfish. There is a HUGE portion of the 99%, who would love nothing more than to become part of the 1%. I have very little interest in a voice for the 99% on Bay Street saying, "I want more of this wealth in my own pocket." What I am interested in is that the voice of Occupy Toronto becomes one that has at its heart a concern for the most vulnerable populations, not the middle class. While I love unions and what they have done historically for workers rights, the fact of the matter now in Canada is that everyone who has a union is doing just fine and I have little to no sympathy for strikes and work-to-rule campaigns by those who are already enjoying a more than comfortable standard of living.
I am concerned about the many that lost jobs during the economic downturn. Not because they needed to, not because there wasn't enough money, but because stockholders wanted to keep their profits up and the rich got richer while those with less lost jobs and became poorer.
Who I am concerned about are the 600,000 children in Canada who are living under the poverty line. Who I am concerned about are our indigenous populations of Canada who continue to be marginalized and systemically oppressed. And who I am concerned about are those workers who have never even set foot in Canada but are enslaved, impoverished and the victims of imperial violence because of our love for big business and consumerism.
I have mentioned Coltan before in my blog but I want to focus on it specifically for a moment. Only South African companies own more mining contract in continental Africa than Canada. One of our primary targets for cheap mining contracts is the Democratic Republic of the Congo. This country has been said by some to be the worst place in the world to live if you are a woman. Rebel groups from other countries are continually raiding and oppressing villages and the Congolese people. One of their tools of war (a very traditional one) is rape. Rape is a daily reality for the women of the Congo and truth-be-told Canadian big business mining likes it that way. Constant war and turmoil in the Congo keeps the country strained. They are unable to deal with all of the violence and think about improved infrastructure at the same time… simple said… it makes mining contracts cheap.
There have been reports out of the Congo that have even suggested the mining companies have aided some of the rebel groups in their attempts to keep the local population under their thumb. One particular article from 2007 spells out Canada's corporate greedy crimes (full article here);
Eight to ten small Canadian mining companies are in the DRC today. The Montreal Mirror reports that accusations against Anvil Mining Ltd., which mines copper and silver in the DRC, may result in a lawsuit. The Australian-Canadian company is accused "of helping soldiers end an uprising in a village near an Anvil mine... in an assault that killed more than 80 rebels and villagers. Foreign Affairs Canada refuses to comment on whether Canada has been contacted by the AFP or the Australian government for the Anvil investigation," the Mirror reported.
Le Monde Diplomatique reported that Canadian mining companies Barrick and Banro had been "funding military operations [in the DRC] in exchange for lucrative contracts." A report in Z Magazine in 2006 said Barrick still "operates in the town of Watsa, northwest of the town of Bunia, located in the most violent corner of the Congo. The Ugandan People's Defense Force (UPDF) controlled the mines intermittently during the war. Officials in Bunia claim that Barrick executives flew into the region, with UPDF and RPF [Rwanda Patriotic Front] escorts, to survey and inspect their mining interests."
Over the years advisors and directors for Barrick have included George H.W. Bush, Brian Mulroney, Edward Neys (US ambassador to Canada), Howard Baker (US Senator) and J. Trevor Eyton (Canadian Senator), among others.
Aside from direct links to politicians, Canada has other reasons for not monitoring or trying to stop Canadian exploitation of resources in the DRC. In a recent article in the Georgia Straight, Mining Watch pointed out that governments have allowed mining-friendly tax laws and a "long and lousy tradition of poorly regulated penny-stock companies."
According to Tougas, "Most of the known resources [in the DRC] are now being found by junior (under $4 million) Canadian companies who were able to take risks... and take advantage of the war.
Coltan is in high demand because it is in every cell phone. Every cell phone we buy makes us complicit in war, murder, rape, exploitation and oppression. The recent explosive sales of the iphone 4gs help to fuel the same. But, something better is possible. Something that doesn't focus on the 99%'s right to more wealth, but raises a voice specifically for those who are truly suffering because of stockholder's insatiable appetite for profits.
I support Occupy Toronto because I support anyone who feels like they need to stand up, even if they can't articulate why, for something better.
Perhaps their peaceful stand against a violent system will inspire Ottawa. Perhaps it will give some of those politicians who share our belief that something better is possible the energy they need to pass bills like B-C571, which would make it illegal for Canadian companies to buy minerals from mines in conflict-zones (you can read about it here).
Perhaps, also, it will catch the attention of our youth. Perhaps it will cause you to question. Perhaps it will spark your creativity. If any group of people will be able to move beyond just knowing that something better is possible to showing us what that something looks like, it will be you.